National Competition "Made for Europe"
The Le-MATH project receives a first prize in Romania
for the best project in which Romanian schools are participating.
In order to value and promote the positive experiences gained by school units from EU funded projects in the field of education and training, the Romanian Ministry of Education released the eighth edition of the National Competition "Made for Europe". The national competition took place in Brasov between 8 and 12 April, 2014.
The competition involved 118 presentations of projects involving 39 counties.
The competition "Made for Europe" aims at enhancing and promoting positive experience in running projects funded by EU programmes, stimulating creativity, innovation and competitive spirit. The contest is open to all pre-university institutions which have been involved in projects funded in the previous school year.
Between 9 to 12 April 2014 the following activities were organized:
- schools that have implemented projects entered the competition
- an exhibition, which was open to the public, was organized for the final products of the projects implemented by schools that participate in this competition
- students presented their project final products and they were evaluated by the National Commission for the competition
- the results were displayed
- an awards ceremony was organized
The`Calistrat Hogas` National College Piatra Neamt was represented by the student Scripcaru Razvan Petru who presented the project Le-MATH through its website www.le-math.eu , with title LE-Math: Learning mathematics through new communication factors, coordinated by the Cyprus Mathematical Society. After the evaluation by the National Commission jury of special inspectors, the presentation was awarded the first prize.
http://zch.ro/judetul-neamt-locul-i-pe-tara-la-concursul-made-for-europe/
Pictures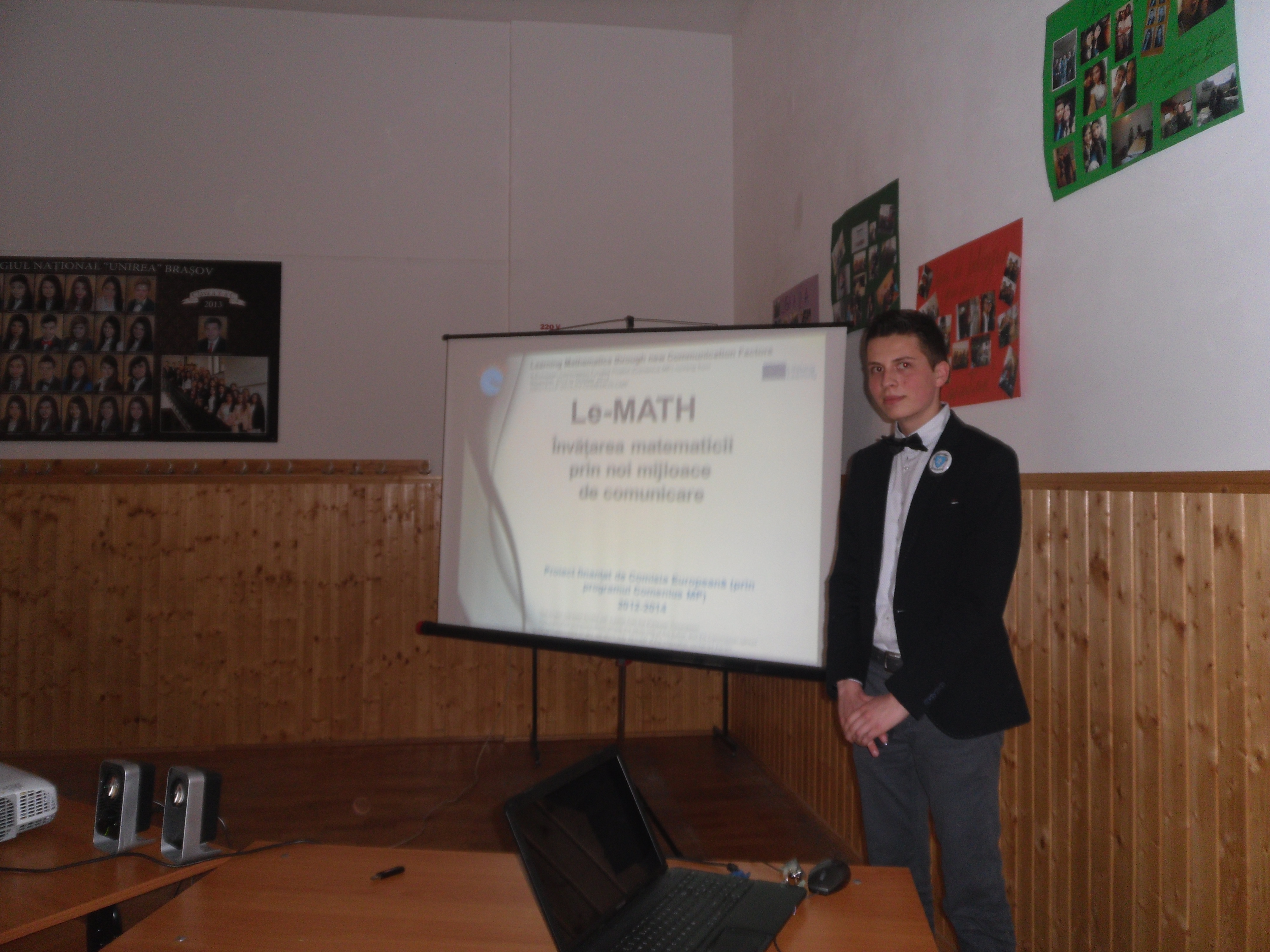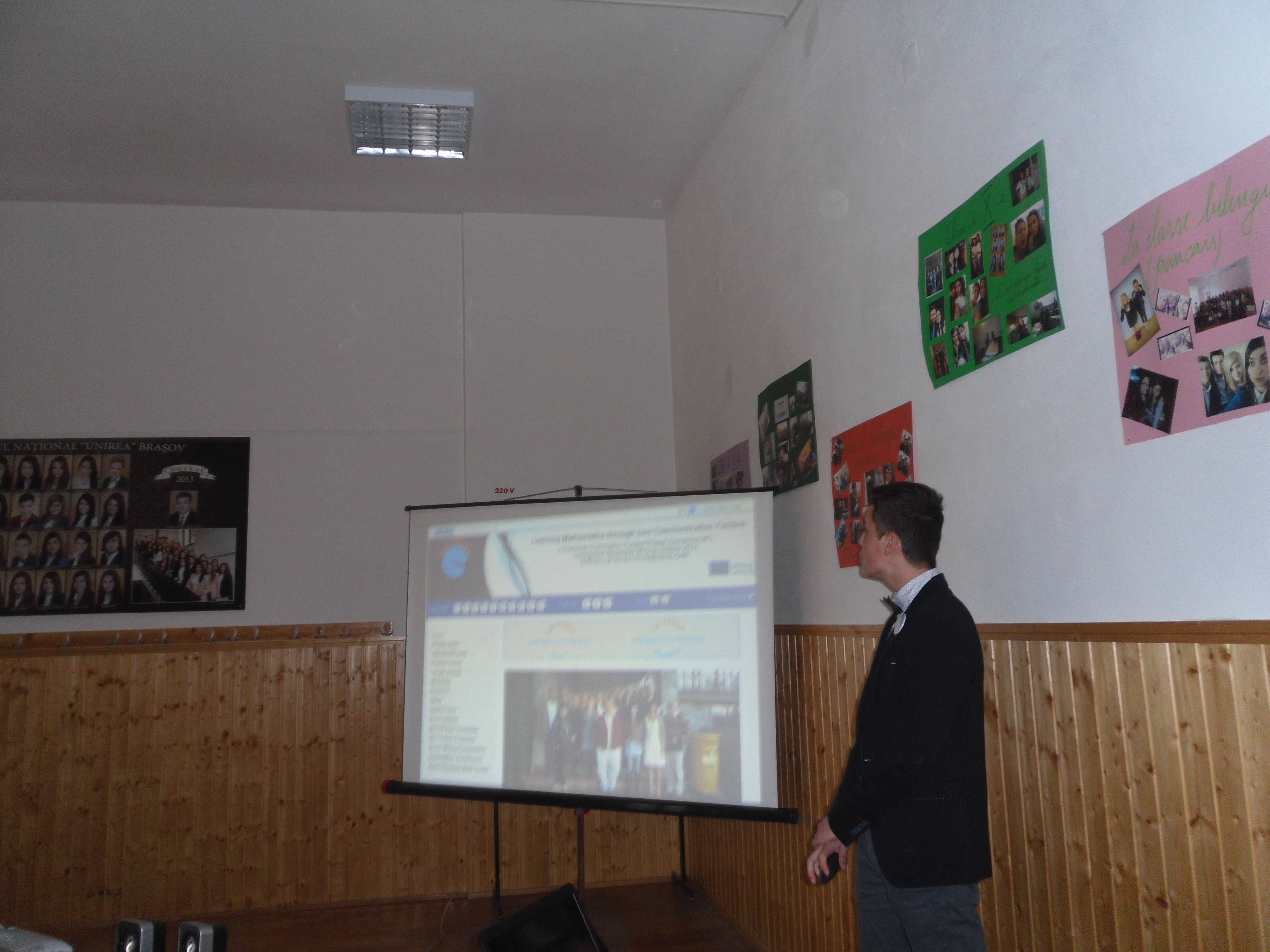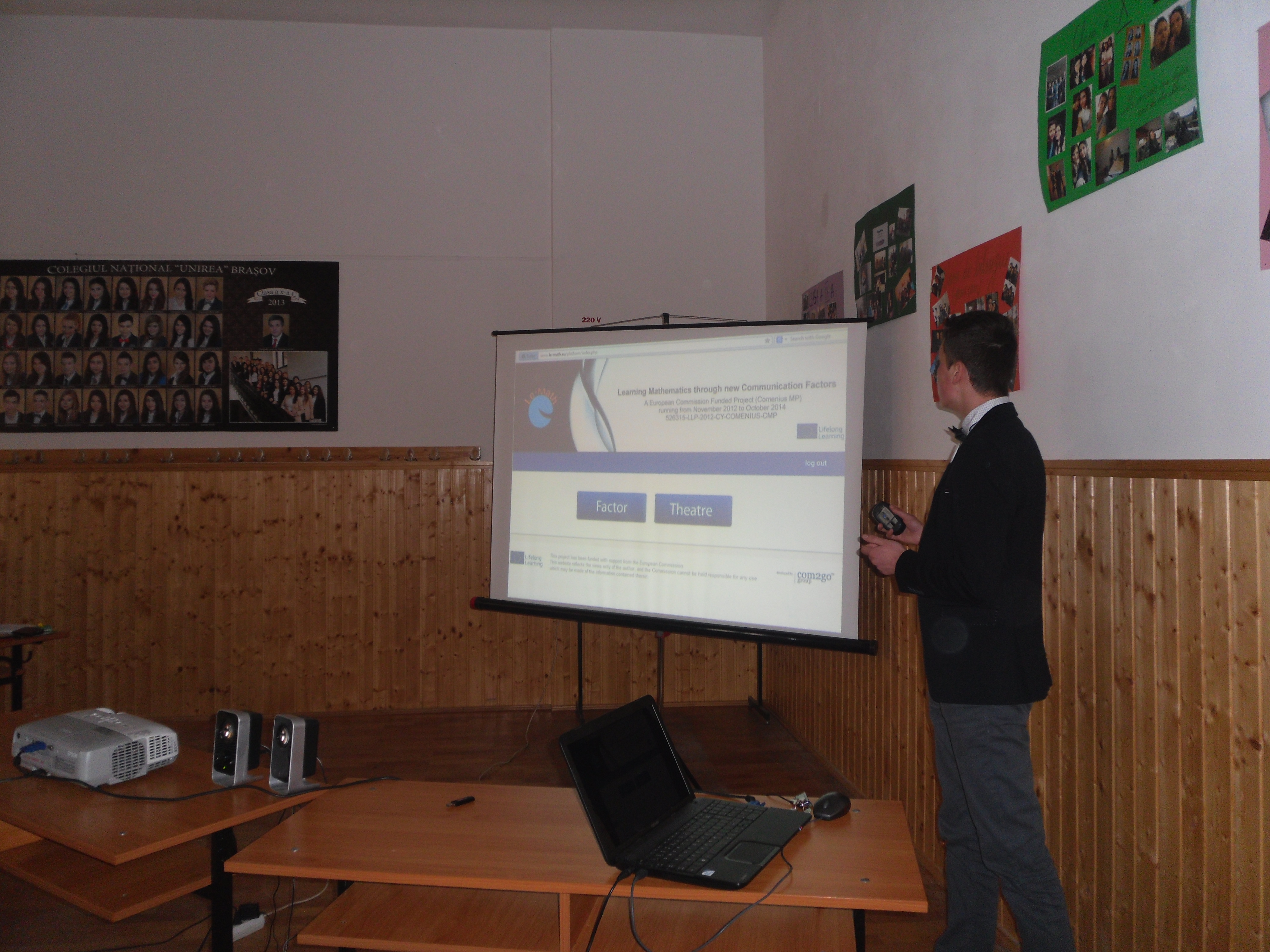 Click here to download the presentation